News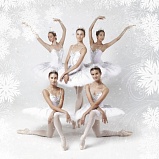 23.11.2018
New Year at the Mikhailovsky Theatre
Over the last ten days of December and during the New Year and Christmas holidays,
The Nutcracker
will be performed on our stage twenty times and seen by more than 18,000 people! Some will be tourists keen to soak up the New Year atmosphere in the Northern Capital, but most will be residents of St. Petersburg. It was the city's Silver Age atmosphere that inspired Nacho Duato to create his magical production. The closer it gets to that carefree time of idle gaiety, the more elusive tickets for the ballet become, but you can make your wish come true with just a few clicks on our official website.
The final chord of the old year and a bright start to the new year will come courtesy of Mozart's opera
Die Zauberflöte
, performed on 31 December and 2 January. The production by the well-known German theatrical designer and director Pet Halmen has been hailed as one of the brightest and most harmonious contemporary interpretations of
Die Zauberflöte
. It draws inveterate theatregoers into a maze of symbols and metaphors, while for children it reveals a contrasting fairytale world where Enlightenment values are paramount.
Our programme for the festive season also gives audiences the chance to return to a classic production of
Iolanta
and lose themselves in the piercing lyricism of
La traviata
. Both operas will be performed on 4 January.
Another ballet in the New Year programme is
Cinderella
, the fairytale in which the clock striking midnight is a symbol of momentous changes. It will be performed seven times, on 3, 5, 6, and 7 January.