Concert of the Mikhailovsky Orchestra
Evening of Operetta
12+for viewers over 12 years old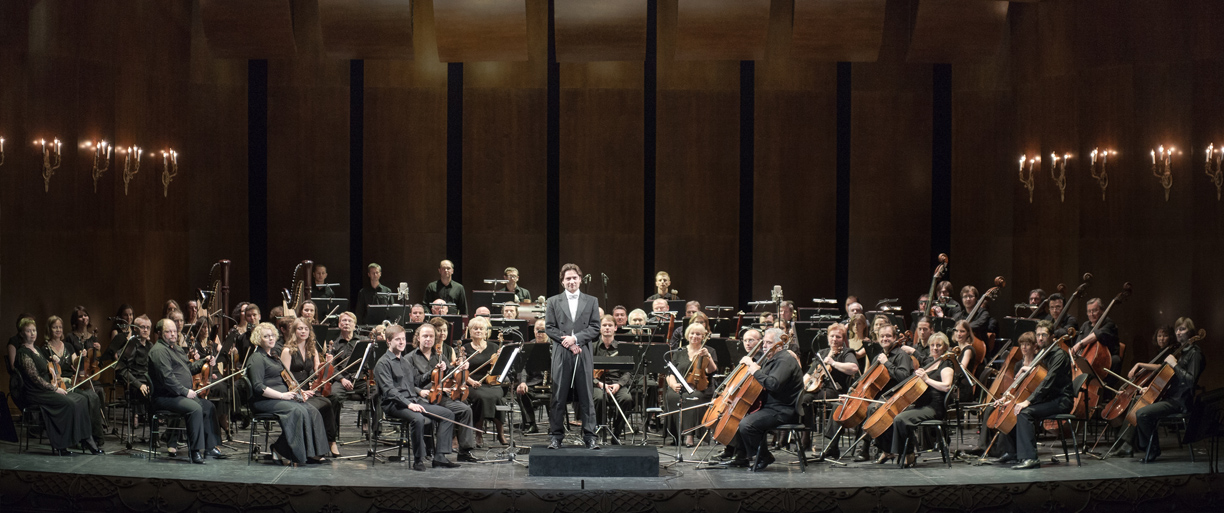 The Mikhailovsky Theatre's Principal Conductor, Mikhail Tatarnikov, is leading the symphony orchestra and opera company soloists in their preparations for a concert devoted to classical operetta. On 23 June, the theatre's stage will play host to excerpts from operettas by Johann Strauss, Imre Kálmán, Ferenc Lehár, Charles Lecocq, Carl Zeller, Jacques Offenbach, and Nikolay Strelnikov.
The theatre's decision to put this genre in the spotlight is no accident: it could be said that operetta has been a distinguishing feature of the Maly Opera Theatre ever since it established its own company. Nikolay Smolich, the theatre's director and artistic director in the 1920s, felt it was essential that the theatre's repertoire included works capable of "lifting the audience's mood and providing some jolly light-heartedness and an element of entertainment." Some of the greatest opera directors of all time — Aleksey Feona, Sergey Radlov, Nikolay Petrov, and Viktor Rappaport — staged classical and modern operettas at the theatre at various times. Over the years, the repertoire has included La Grande-Duchesse de Gérolstein, Eva, The Three Graces, Bridegrooms on Wheels, The Black Amulet, La belle Hélène, and The Gypsy Baron, as well as hugely successful productions which drew packed audiences in Leningrad: The Bells of Corneville by Robert Planquette and Ferenc Lehár's The Yellow Jacket, which ran for a record 462 performances.
On the evening of 23 June, the audience will once again have the opportunity to delve into the world of operetta. The Mikhailovsky Theatre's symphony orchestra, along with opera company soloists Ekaterina Egorova, Natalia Mironova, Svetlana Monchak, Marina Tregubovich, Fyodor Ataskevich, Evgeny Akhmedov, Alexander Volynkin, Nikolay Kopylov, Yury Monchak, and Boris Pinkhasovich, will be performing arias and duets from the best operettas in the international repertoire, revealing a whole new side to their musical and artistic talents.