In the framework of the VII Trans-Siberian Arts Festival
Kazuki Yamada. Vadim Repin
Stars of the Symphonic Music
2 hours 15 minutes
one interval
12+for viewers over 12 years old
60 minutes
Interval 30 minutes
45 minutes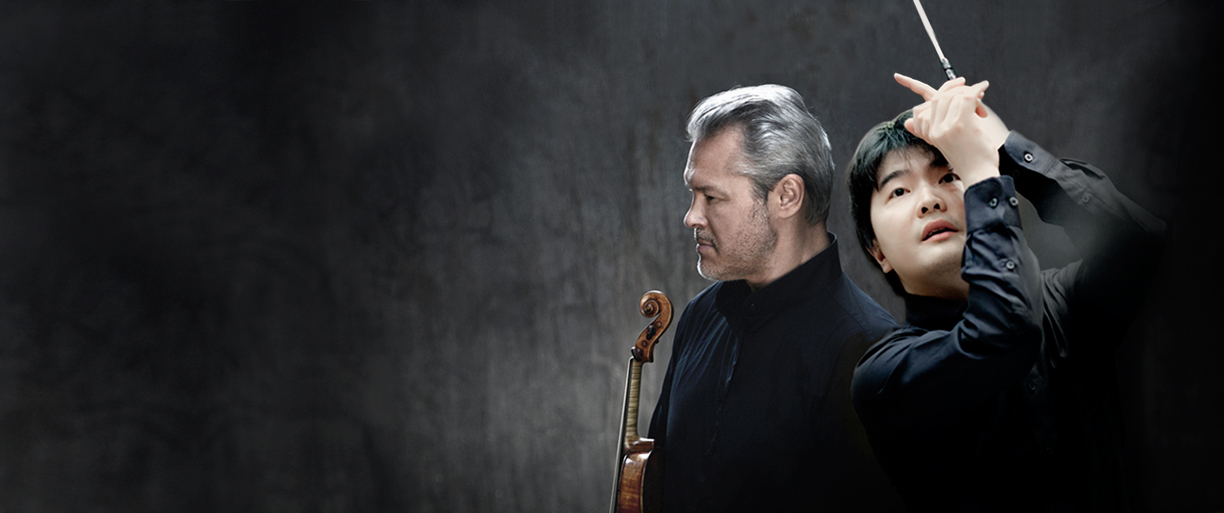 The concert feautures Shéhérazade, ouverture de féerie by Maurice Ravel, Violin Concerto no. 1 by Dmitri Shostakovich, and Scheherazade by Nikolay Rimsky-Korsakov
The charismatic Japanese conductor Kazuki Yamada, one of the most important figures in the musical world today, is to conduct the Mikhailovsky Theatre Symphony Orchestra for the first time. On 12 April Yamada will join with the outstanding violinist Vadim Repin to present a unique programme featuring Shostakovich's brilliant First Violin Concerto and two Scheherazades: Rimsky-Korsakov's symphonic suite and Ravel's overture.

Kazuki Yamada, whose career took off after he won the Besançon International Competition for Young Conductors in 2009, is currently Principal Conductor and Artistic Director of the Monte Carlo Philharmonic Orchestra and Principal Guest Conductor of the City of Birmingham Symphony Orchestra. He regularly conducts a number of symphony orchestras and choirs in his native Japan. An important factor in Kazuki Yamada's artistic development and increasingly international career is the support he has received from the legendary Japanese conductor Seiji Ozawa.

This concert, bringing together two stars of classical music, is part of the Trans-Siberian Art Festival, which has evolved into an imposing forum that transcends geographical and political boundaries and promotes the values of high culture.