News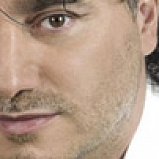 25.02.2011
José Cura 15.11.08
During the celebration of its 175th anniversary the Mikhailovsky Theatre presents Gala concert of José Cura.
World-famous for his intense and original interpretations of opera characters, notably Verdi's Otello and Saint-Saëns' Samson, as well as for his unconventional and innovative concert performances, José Cura is the first artist to have sung and conducted simultaneously (both in concert and on recordings) and the first to combine singing with symphonic works in a 'half and half' concert format.
He also made operatic history when he first conducted Cavalleria Rusticana and then stepped on stage after intermission to sing Canio in Pagliacci at the Hamburg Opera in 2003. A compelling actor and charismatic stage performer, Cura has been featured in numerous telecasts of opera and concert productions from venues around the world. Blessed with a rich, burnished tenor voice and mesmerizing stage presence, José Cura has been thrilling audiences since he first burst onto the international music scene.
His intelligent, insightful, sometimes controversial but always intense and unforgettable performances have made him a familiar name atop marquees at the most prestigious theaters in the world.