News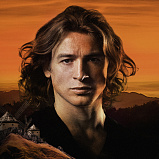 12.09.2022
Hidalgo of La Mancha
A world premiere is to take place at the Mikhailovsky Theatre. On 14 October 2022, Nacho Duato will present his own version of the famous ballet based on the novel The Ingenious Gentleman Don Quixote of La Mancha by Miguel de Cervantes — Hidalgo of La Mancha. With a subtle sense for the art of his native country, the Spanish choreographer has created a truly authentic production that captures the atmosphere of Castile.

"In this ballet, I strive to get away from everything that has become a 'Spanish cliché' by the twenty-first century: from flowers and high combs in girls' hair, from castanets and fans...our production is set in Don Quixote's homeland, La Mancha. Those who live in this region have a unique way of holding themselves, dressing, and dancing — it's austere, and perhaps even a little aloof. They are modest, proud, and hardworking. This is how I want to depict the characters in my ballet," says Duato.

The love story of Kitri and Basilio remains at the heart of the new Don Quixote, but its characterization of the Knight of the Sorrowful Countenance and Sancho Panza may come as a surprise to many ballet fans.

Costume designer Angelina Atlagić and set designer Jaafar Chalabi, a pair familiar to local audiences in St. Petersburg from their work on
Romeo and Juliet
, are behind the ballet's design, which means that theatregoers can expect an elegant production whose every detail has been carefully thought out. Feel the true spirit of Spain in the new ballet
Hidalgo of La Mancha
!