Media about us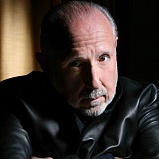 29.12.2015
Neil Shicoff: Focus on Opera
Shortly before the New Year and Christmas holidays Neil Shicoff, Artistic Director of the Mikhailovsky Theatre Opera Company, gave an interview to Pavel Ryzhkov from NTV. Here is a transcript of that interview.

It may be a little late to ask about your plans for the season, which began as usual in September, but we are now approaching 2016. As Artistic Director of the Mikhailovsky Theatre Opera Company, I expect you have made plans for the future?
We have a whole team of experts at the theatre, so it is not just down to me, though I am in charge. The team includes Opera Director Olga Kapanina, Musical Director Mikhail Tatarnikov, and Daria Pogoretskaya, our producer. We sit down together and discuss ways of expanding the repertoire, new plans, and, of course, we consult Vladimir Kekhman, the theatre's Artistic Director. And although the theatre is also known for its ballet company, we want to focus on opera in the coming year. We do a good deal of brainstorming on that subject. We will be premiering a new production of Mozart's Die Zauberflöte in March. It will be the first performance in St. Petersburg of this production, which was initially staged at the Opéra de Lausanne. Auditions are already underway. In preparing for this production, I particularly wanted to emphasize ensemble work. The theatre has many coaches and accompanists who are studying the parts with our singers, but I would like to invite a teacher from Dresden to work on the musical style.
At the Mikhailovsky Theatre we believe in nurturing talent, but it would be fair to say that we do not have too much work ahead of us in that regard. Why? Because Russian voices are well known throughout the world; you might even say that Russian performers dominate opera. They differ from many Western singers, who may be splendid but often experience emotional blocks. Our artists, on the other hand, are tremendously emotional on stage. They have a depth to them. I think the reason for this lies in Russian culture, in Russian roots. This is especially characteristic of the Mikhailovsky Theatre — after all, Shostakovich and Prokofiev worked here. I am delighted and very honoured to have been given the opportunity to work here. I also feel a profound link with Russian culture. Almost every day when I walk across Arts Square and look at the Pushkin statue, I remember singing Lensky in the production of Eugene Onegin conducted by Rostropovich. I love singing in Russian, and when I see a Russian singer I know how to work with him.
Can you let us into a secret? Will there be any unusual titles in next year's repertoire?
During the 2016/2017 season, we will also have the première of The Queen of Spades. And I hope to work a little with the characters in this opera, to talk to our artists about how Lisa and Herman should be performed. I love the Bolshoi Theatre production in which Vladimir Atlantov appeared as Herman. I consider him to be the most outstanding Russian tenor. I hope to be able to explain to our artists how to work on these roles and how to understand the profound emotional pathos in Tchaikovsky's opera. I also hope to be able to raise the artistic interpretation and vocal technique of our singers to a new level. But that is only part of my job and, of course, like everything else I do, we will discuss it first. I have no wish to be a dictator at this theatre — I always want there to be consensus regarding our plans.
I don't want to appear secretive about our new repertoire, but it really is all only at the discussion stage at the moment — a work in progress. But it is true that I was brought into the theatre with a view to expanding the repertoire.
There have recently been some great concert performances — in particular, Rossini's Il barbiere di Siviglia and Rimsky-Korsakov's The Snow Maiden. Do you plan to turn them into full opera productions?
Yes, that is certainly under discussion, and of course we would all love to stage full productions of those operas. However, with the global economic crisis, we can only hope that the rouble will become a bit stronger, and then we can put our plans into action.
Do you often give master classes?
Yes, I frequently give a variety of master classes, and take pleasure in doing so. For example, this year I gave my third master class at the Bolshoi Theatre, organized by Dmitry Vdovin. And I am proud to be given the opportunity to work with his children, though they are now not really children. I also work in Warsaw, where I prepare young singers for concert programmes. I have special programmes for tenors. I give master classes at the Metropolitan Opera, at the Juilliard School of Music, in Santa Fe — in fact, anywhere I have the time and opportunity. Master classes are actually difficult, because you have to both explain technical matters and break down the wall — teach students how to convey emotions to the audience. My colleagues know that it is my emotional approach to operatic roles that I am best known for.
At the Mikhailovsky Theatre, I work not only with the administrative team but also directly with the singers. Take one day of the coming week as an example. In the morning, I will be at an orchestra rehearsal for The Snow Maiden, then I'll be working with two singers from the cast of the opera. After that, I will have a piano rehearsal for Il barbiere di Siviglia, then work with the two soloists, and then another orchestra rehearsal. So, talking about master classes, at the Mikhailovsky Theatre I give them every day. The Mikhailovsky Theatre is my priority and I am loyal to it.
Do you think there is an opera in our theatre's repertoire, besides Eugene Onegin, which would be guaranteed to be a success anywhere in the world?
I was actually just going to talk about Eugene Onegin. It is a production that I hope we will be able to perform in other countries. There is no firm agreement yet on that score, but I have seen the production twice and I think it will be of great interest abroad. I think The Queen of Spades could definitely also be very successful internationally, but first we have to complete the production. Generally speaking, as you have probably already realized, our plans do not move quickly; just as in government, everything happens quite slowly here. I hope that one possible outcome of my work here will be the speeding up of various discussions.