Getting to Know the Ballet
Backstage Story Subscription
1 hour
3+for viewers over 3 years old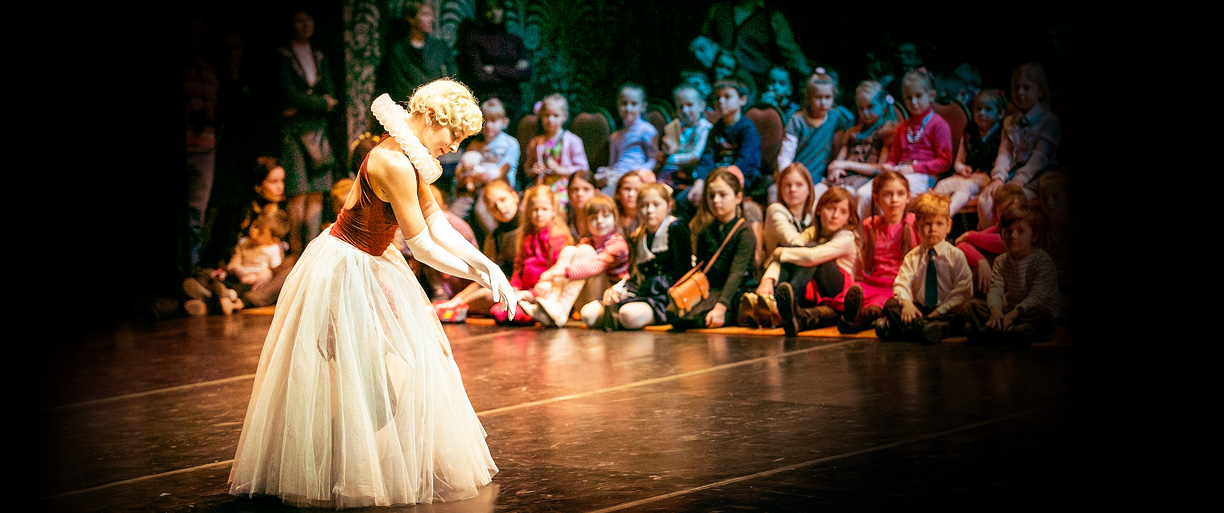 Credits

Stage Director: Arkady Gevondov
Ballet Master: Maria Bolshakova
Stage Designer: Elena Yakimenko
Premiere at the Mikhailovsky Theatre: 16 May 2010

This is a unique subscription for children who start getting to know the world of theatre. Each meeting is a specially created production in which Baron von Kamerton, theatre genius loci, reveals backstage secrets to the young audience.

Baron von Kamerton — the renowned artist Valery Kukhareshin — will introduce the young theatre-goers to the main ballet movements and the dancers of the Mikhailovsky Ballet will live the whole ballet day starting with the morning ballet lesson and ending with evening performance. Characters from different ballets will appear in front of the stunned youngsters — Cipollino and Puss in Boots, Wolf and Little Red Riding Hood.
The young audience will realize that one plot can be treated in different choreographic styles and will have a chance to compete with the dancers in plasticity and coordination.