News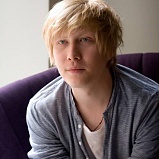 08.09.2014
Opera season to open without Vasily Barkhatov
The opera company will open the season on 29 September with a new version of Eugene Onegin staged by Vasily Barkhatov. Meanwhile, Barkhatov himself has taken the decision to resign from his position as Artistic Director of the Mikhailovsky Opera, which he held throughout the previous season.
"Sometimes, life makes adjustments to the most carefully considered and elaborate plans", says Barkhatov. "A year ago, when I accepted the theatre's proposal to lead the opera company, my personal projects on other stages seemed to fit into that structure; I thought I had the strength and the energy. But every theatre has its own features and internal rules, and I realized that to continue working at the Mikhailovsky Theatre, I would have to change too much in terms of both my own plans and myself. I hope that we will continue to work together, but without any administrative restrictions or obligations."
Vladimir Kekhman, General Director of the Mikhailovsky Theatre, said: "I want to thank Vasily Barkhatov sincerely for the impetus he gave our opera company. The theatre's repertoire now includes two productions staged by him, and, most importantly, plenty of promising ideas that are sure to bear fruit. He has contributed in no small way to the important projects which we will soon be presenting to our audiences."
The opera company's immediate plans include two new productions, each of which can be considered fundamentally important. On 22 October, the theatre will host a première of Giacomo Puccini's opera Manon Lescaut. This is a co-production with the Berlin State Opera. The première will be shown first in Russia, then in Germany. The opera will be directed by Jürgen Flimm, George Tsypin is the production designer, and Mikhail Tatarnikov will conduct.
The next opera première will take place on 20 November, when the audience can enjoy Il trovatore by Giuseppe Verdi, interpreted by Dmitry Tcherniakov. The Mikhailovsky Theatre will write a new chapter in the history of this sensational production, first staged by the La Monnaie theatre in Brussels in 2012. The complex medieval story is interpreted by Dmitry Tcherniakov, opera director and production designer, as an intimate chamber drama involving five characters bonded together by a terrible family past. For the Mikhailovsky Theatre, Dmitry Tcherniakov's production is an attempt to combine the principles of repertoire theatre and the stagione system. In November and December, there will be a block of six performances.