News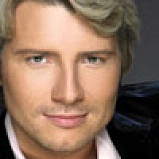 25.02.2011
Nikolay Baskov in the opera I Pagliacci
5.12.08
On December, 5 the Mikhailovsky Theatre is presenting the third performance of the latest opera premiere
I Pagliacci
staged by Liliana Cavani featuring Nikolay Baskov as Canio.
On December, 5 the Mikhailovsky Theatre is presenting the third performance of the latest opera premiere
I Pagliacci
staged by Liliana Cavani featuring Nikolay Baskov as Canio. The part was sung in February 2008 in Thessaloniki: the five performances were a great success. At the Mikhailovsky Theatre Nikolay Baskov is performing in the production of Liliana Cavani and her crew: Marina Bianchi, Dante Ferretti, Gabriella Pescucci. Musical director and conductor of the production is Daniele Rustioni, the chief guest conductor of the Mikhailovsky Theatre.
The singer comments his debut at the Mikhailovsky stage: "I've been dreaming of singing here and now, thanks to Elena Obraztsova, I have such an opportunity. I've been to the dress rehearsal and the first performance of
I Pagliacci
. I must admit, it's a fascinating production: the realism of the show imposes rather difficult though real 'rules of the game. I admire both maestro Rustioni and the singers of the Mikhailovsky Theatre. I'm to sing the main part and I'm delighted to be on such a stage with such talented artists". On December, 5 Anna Nechaeva is to sing the part of Nedda, Metodie Buzhor is perform the part of Tonio, Roman Burdenko — the part of Silvio and Stanislav Leontiev is to sing the part of Beppo.
• Nikolay Baskov graduated from the Russian Academy of Music named after the Gnesins, the Moscow State Conservatoire named after Pyotr Tchaikovsky. Since 2003 he has been a student of the world famous opera diva Montserrat Caballé.
• Having won the Russian Contest of Young Opera Singers in 1998, Nikolay Baskov at the age of 21 performed the part of Lensky at the Bolshoi Theatre of Russia, and thus became the youngest performer of the part.
• In his repertory: Vladimir Igorevich (
Prince Igor
by Alexander Borodin), Fool in Crist (
Boris Godunov
by Modest Mussorgsky), Lensky (
Eugene Onegin
by Pyotr Tchaikovsky), Ismail (
Nabucco
by Giuseppe Verdi), Alfredo (
La Traviata
by Giuseppe Verdi), Caravadossi (
Tosca
by Giacomo Puccini) and others.
• Nikolay Baskov performed at the Bolshoi Theatre, the Mariinsky Theatre, Teatro Real in Madrid, Teatro Liceo in Barcelona and other opera theatres all over Russia and Europe.