La Halte de cavalerie. Class Concert. White Darkness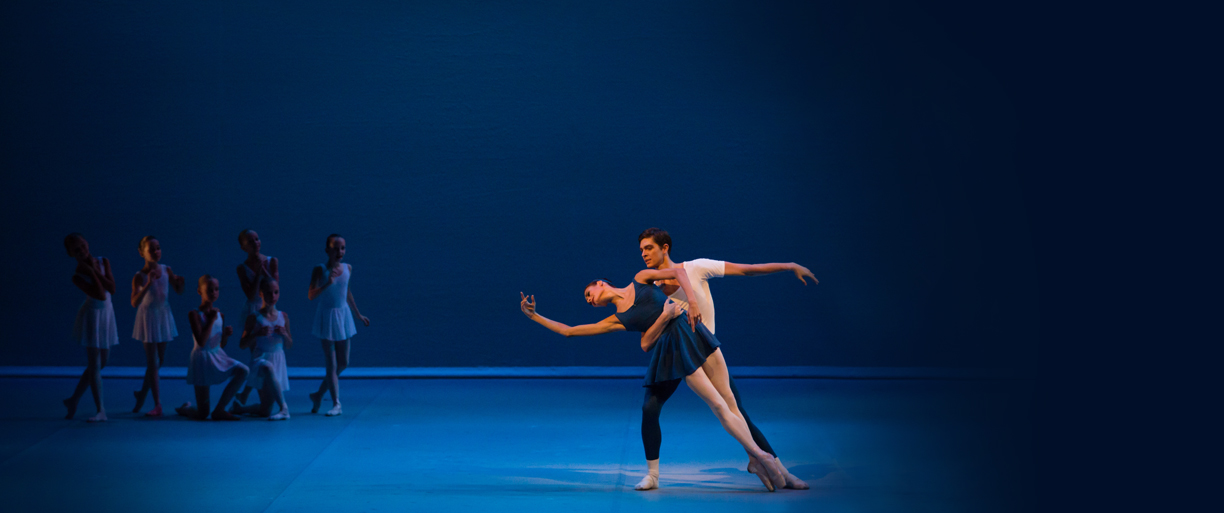 Credits

Music by Ivan Armsheimer
Libretto and choreography by Marius Petipa
Revived by Pyotr Gusev
Stage and Costume Design: Vyacheslav Okunev
Première at the Mikhailovsky Theatre: 30 April 1975
The enchanting naivety of this one-act ballet has led some to call it 'trifling'; but this production is one that, with time, has become a genuine treasure. In this light-hearted tale, a hussar regiment stops to rest in an Austrian village. The cavalrymen then develop tender, 'amorous' relationships with the 'ballet-dancing peasants', which take on an unfamiliar sparkle and intensity. While the storyline is comic and anecdotal, the value of this production is not in its plot, but rather in its variety of beautiful dance and uncomplicated theatrical splendour.
Peasant girls Maria and Teresa are in love with Peter. He is flattered by the attention of Teresa, the prettiest girl in the village, but is also secretly drawn to Maria.
A bugle sounds, heralding the arrival in the village of a hussar regiment. Their colonel demands billets for all in the homes of the villagers. Peter tries to object and is arrested. With the help of her friends, Maria distracts his hussar guards and saves her sweetheart.
Teresa attracts the officers' attention best of all. The cornet, the captain and the colonel himself all try flirting with her. Teresa rejects their attentions, jokingly telling the other villagers of the amorous approaches of all three officers. Meanwhile Peter and Maria have made their wedding plans. Teresa tries to stop them, but the colonel puts an end to the quarrel by blessing the marriage. Now Teresa has no reason to object to the colonel's attentions.
But duty calls, and soon the trumpeter signals for them to assemble. The hussars leave their temporary halt — to the delight of the village lads, who have been completely forgotten by the fickle village beauties.